Gregory was very special to me,he was my first rescue Guinea Pig in 2009 and i loved him to bits.We had been through alot together and he had been with me whilst i set up the rescue and he had loved and lost 2 companions.He was lovely and the sweetest boar, helped out at all fund raising events,and had become quite a legend at the rescue......i could have rehomed him 100 times over !!! he passed away just after his 5th birthday in February 2012.
This page has been left as a tribute to Gregory.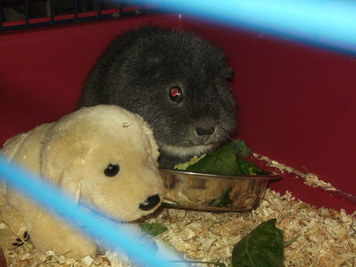 The Legendary Gregorys Story
Hello all my name is Gregory Chadwick i am nearly 5 years old, this is me in the photo above on the day i arrived at my new home April 2009, and i just wanted to share with you how important forever homes are to Guinea Pigs like me !!!
I was very lonely when my mum found me at another rescue centre,i lived on my own for 2 years surrounded by other Guinea Pigs and although lots of people had cuddles with me they did not come back.
When my mum found me she just loved me, we had a cuddle and then guess what she came back !!!!!! We arrived at my new home and i felt a bit quiet but was so excited at all the new smells and sounds.
Then i discovered........................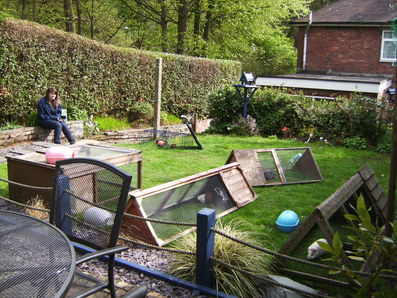 Oh my goodness i had not been on a lawn before it was brill, and i just ran around looking at all the flowers and grass how happy i was. But i still felt a bit down as i was still on my own and really wanted to chat to another Guinea pig like me.
Then one day just as i was on the lawn my mum appeared with, well what can i say the most gorgeous Guinea Pig i had ever seen,she was called Toffee and mum told me she was a rescue Guinea Pig from the RNGP in Rugby.She could not have babies so mum moved us in together and i really really loved her..........................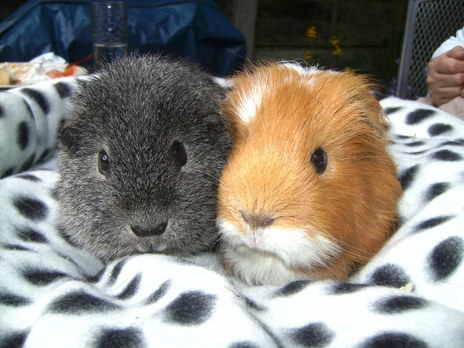 Me and Toffee went every where together and loved snuggling up and eating our food......................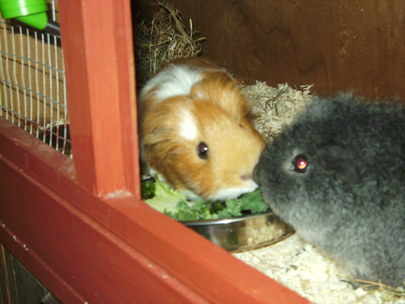 Lasy year was really hard for me Toffee was 5 and passed away peacefully in August with me by her side,i was so upset but my mum got me a new friend so i would not get lonely.
My gorgeous adopted son Titch arrived in my life the same day, and well he was just wonderful,he certainly kept me feeling young again !! He was only a little baby and i made sure i groomed him and ensured he was kept clean.Titch was so tiny and i know Toffee would be really happy for me having had him in my life.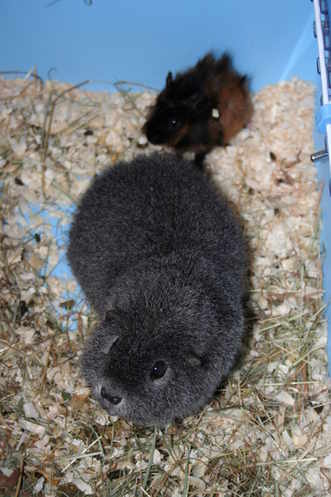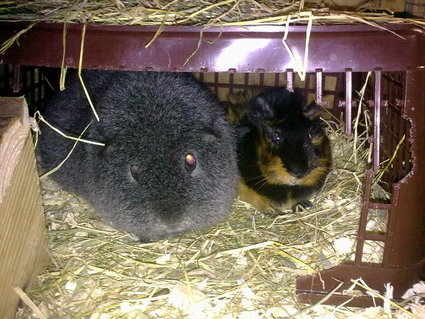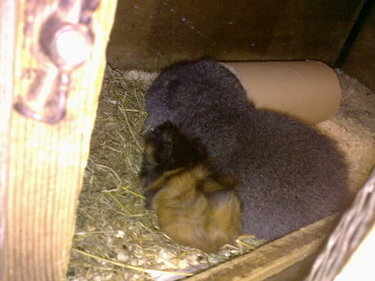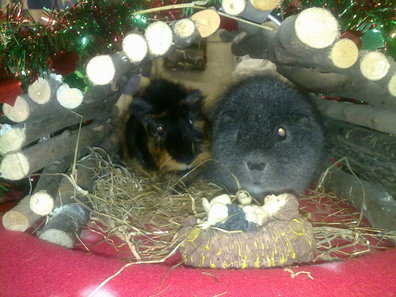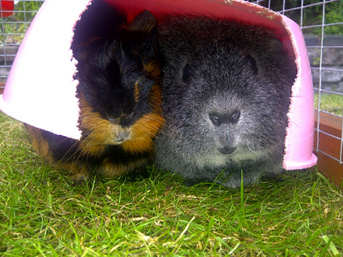 The reason i asked mum to put this page on is just to make you aware of how much Guinea Pigs like me appreciate being given a second chance and a forever home,i have gone from being a lonely neglected Guinea pig to having my own forever family.
Thank you for reading this and if your interested in maybe adopting a Guinea Pig like me then please call my mum,we have lots of piggies just like me
xxxxxxxxxxxxxxxxxxxx Gregoryxxxxxxxxxxxxxxxxxxxxxxxxxx