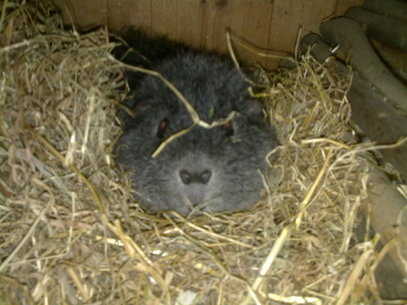 Its very hard when you lose that little bundle of squeaking love that has brightened your days, Guinea Pigs have such personality its like losing a friend and a member of your family. Make a cup of tea and just think of all the happy times you have had together.
If you have a bereaved Guinea pig left, then please remember they will be grieving too.
There are some simple things you can do to help them.
1:Let them see their deceased companion,they need closure and will sense this.
2:Before removing your deceased Guinea Pig gently rub a small cuddly toy over the bedding and Guinea Pig.Place this in the cage with the remaining Guinea Pig,it will act as a comfort whilst you sort them a new companion.
3:Keep them indoors so they can see you,dont leave them alone outside.This way you can keep a check on their eating and drinking.
4:Plenty of cuddles and love and you will both get through this.
Getting a new companion for a bereaved guinea:
Your guinea pig will miss their companion and a new friend will be a great comfort. Here are a few tips.
Baby companions: GOLDEN RULES
Never believe a pet shop or retailer who tells you any guinea pig has to live alone.
Never buy a pair of baby boars to go with a single boar, it may seem cute whilst they are small but believe me when i say, it will end in tears and injuries at 5 months. If you have an elderly boar and decide to pair with a baby boar then have your teenager neutered at 5 months,that way when your older boar passes to the bridge you can get your little teenager a sow companion.
A sow can have any amount of baby sows for companions. If you have an elderly sow then why not consider a pair of baby sows to keep her company and you have a ready made family.
Guinea Pigs of any age will take to a baby guinea pig, and its often the easiest and quickest way to pick up a bereaved guinea pig. Contact rescues to see if they have any babies available and if they do arrange to take your guinea pig for a date. We dont often get babies available and so under the circumstances i do tell people to consider a good hobby breeder.Not all breeders are irresponsible and a good one will guide you through the bonding process or you can call us for advice and i am happy to supervise a bonding at the rescue if you can get a baby boar or sow.
Pets at home babies tend to be too old, your best with a baby age 6 to 8 weeks especially for boar bonding.
Many rescues including ours offer a boar / sow dating service for single guinea pigs.
This is dependant on age, sex and personality of the guinea pigs involved and needs some planning. If you prefer to go for an older companion or one of a similar age then my advice is to contact as many reputable rescues as possible, visit the guinea pig forum and put out a request, visit the piggy bank page on facebook.You can sometimes expect to go on a waiting list and most rescues do a couple of types of dating.
1:Speed dating - quick meeting with an initial supervision.
Remainder of introduction and supervision done by the owners at their home.Full advice will be given to take home.
2:Supervised at rescue - Sometimes i need to keep an eye on things myself for a few days and will ask owners to leave their guinea pig with me.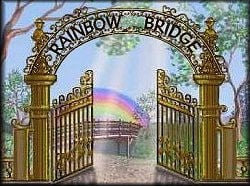 Many pet owners believe there is a special place in heaven called Rainbows Bridge,its a peaceful meadow and gardens full of space for Guinea Pigs and other animals to play and wait till the day their owner crosses the bridge from heaven to be reunited with them.
Whatever your beliefs isnt it a wonderful thought and comfort at an upsetting time, to picture our little friends popcorning !!
Our rescue are very humbled and grateful to also receive donations in memory of a loved one who has passed over to the bridge and is now a Rainbow Bridge animal angel.
From the bottom of our hearts thank you xxxxxxxxxxxxxx
Please feel free to send a picture of your "Rainbow Guinea Pig" / Relative to add to our page
Stuart Richards made a wonderful gesture by asking for his funeral donations to be donated to our rescue.
Retired Police Officer and now Angel at the bridge xxxx
Huge thanks to Jenny his lovely wife and family xxx
Andrew Chevin husband of Tracy a wonderful person now a Rainbow Bridge Angel.
Thank you dear Tracy for your kind donation in Andrews memory
On Christmas eve we light a candle for all our human and furry friends passed over.
Helen and Team xxxx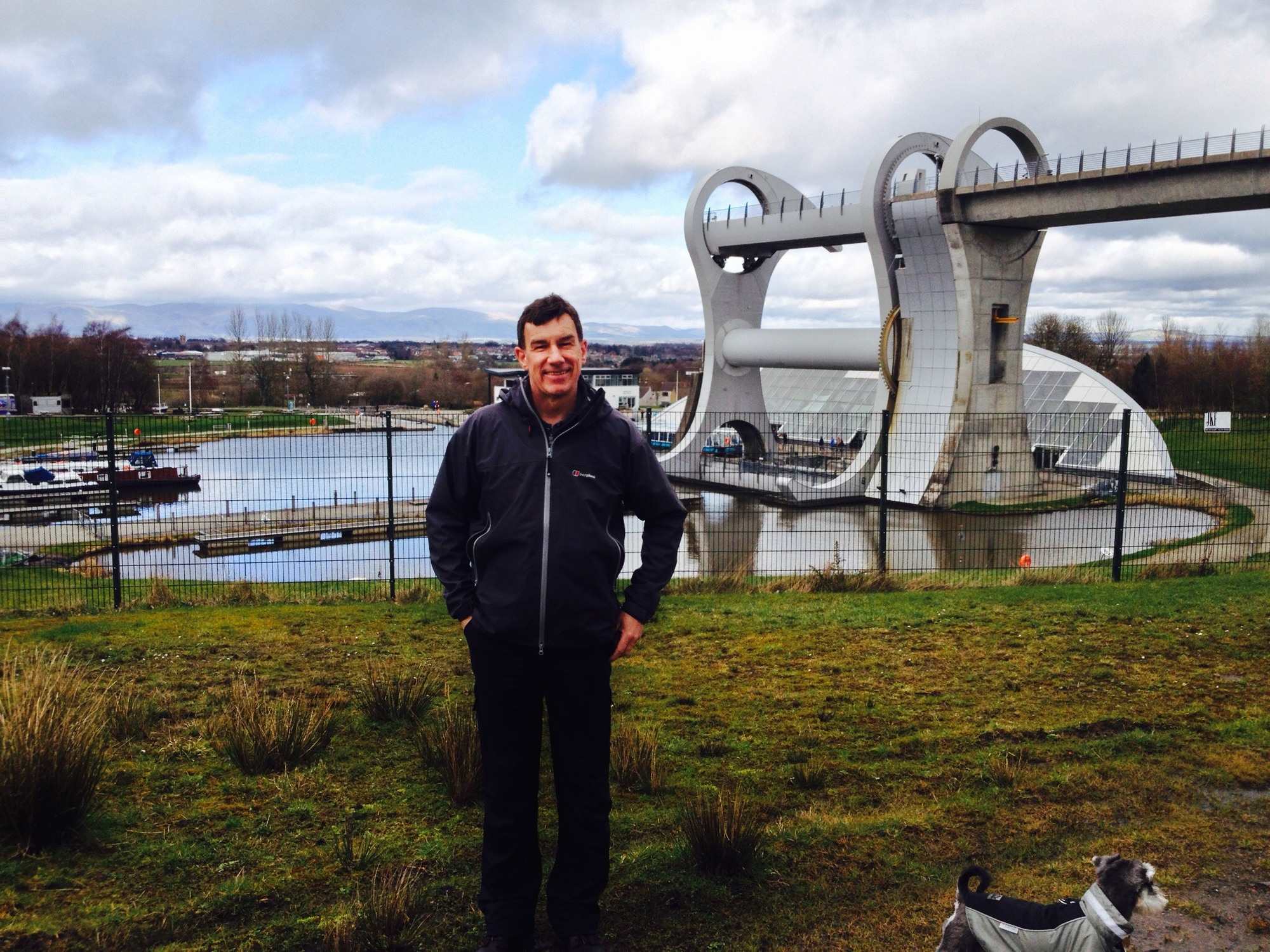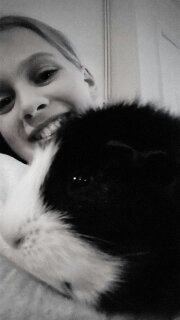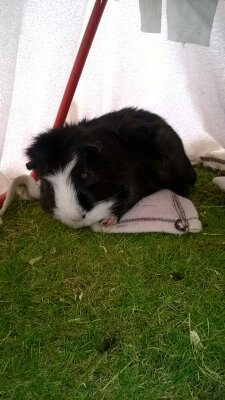 Luge a very special Guinea Pig
A couple of years ago Luge was adopted by the Edwards family. He has been a source of inspiration for them all especially Molly who, really loved looking after him.Following bereavment he was recently paired with Storm and Luna, another pair of rescued sows.
Luge was taken poorly in May and also suffering with Arthritis, was put on regular pain relief by our vets. Molly aged 12 nursed Luge through all his troubles, but a couple of weeks ago he began suffering with his chest again and sadly it was decided it was kindness to send Luge to rainbow bridge. Molly has shown great care and maturity in her love for Luge and her parents contacted me to tell me what a special young lady she is.Luge will also be missed by Elizabeth and Sophie x
This is a perfect example of how important children are in caring for pets,they are the next generation of owners.
Thank you Julia & Mark for contacting me x
Rest in peace Larry and Dusty reunited at the bridge xxx
Valentino -Much loved by Andrea and family.Run safe at the bridge you gorgeous little carpet xxxxxx Troy
Rosie....Much loved and missed by Kayleigh and all her friends xxxxxxx Run and popcorn at the bridge sweetie
This is for you Sharon and your little babies Archie and Ruby popcorning at the bridge xxx
Amber rest in peace Nov 2013 age 5, beautiful sow and missed by twinkle,peanut and all of us
Feebee rest in peace age 5 : 18/4/13
Madge rest in peace age 7 : 19/4/13
Samson Love rest in peace 3/2/13
Gorgeous Gertie who passed over to Rainbow Bridge in 2012....much loved and missed by Ann and Kevin xxx,i just adore her little carrot chest
Miss you Henry run free with Luna xx Helen Nov 2012
Gorgeous miss you already xx
Po Bould
Po dearly loved by his mum Hannah and Cameron.Run free at the bridge Po.It is better to have loved and lost than never to have loved at all xxxxx
Lavender Rest in peace 6/7/12
Gorgeous Gysmo rest in peace 20/5/12 -Brave little piggierun free at rainbow bridge xxx
The Legendary Greg passed away peacefully on 1.2.12, he was a beautiful,wonderful Guinea Pig.Run free at Rainbow Bridge Greg xxxx
This is Ben now in rainbow bridge.........run free little one.Thanks to Becky for sharing he
Gorgeous Buff now with Whiskers at Rainbow Bridge xx
This is the beautiful Toffee ( right) who passed over to Rainbow Bridge August last year.Toffee was 5 and devoted to Gregory.She is still missed x
This is Oliver and what can i say except he was very special indeed and this picture sums Oliver up really,chilled,laid back,loving and handsome.Oliver passed away 23/2/11 and is still missed very much. Love you little man xxx
This is Oliver and what can i say except he was very special indeed and this picture sums Oliver up really,chilled,laid back,loving and handsome.Oliver passed away 23/2/11 and is still missed very much. Love you little man xxx
Toffee is on the left,rest in peace sweetheart 2/8/11 with your baby,now reunited with Coco.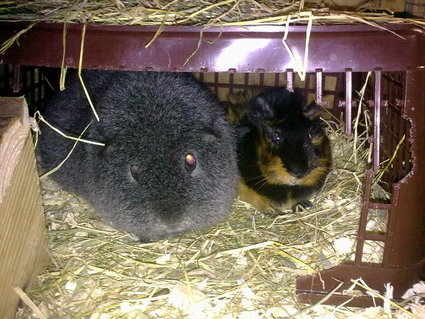 Darcy Chadwick rest in peace 6/12/10 after an illness very bravely fought.Always remembered xxxx mum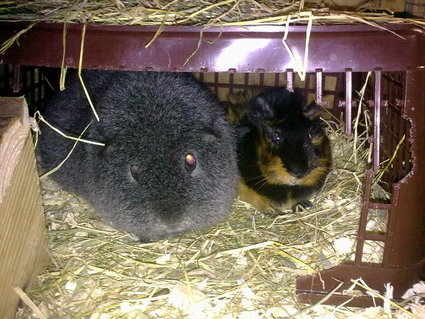 Titch Chadwick rest in peace 7.11.11 following a sudden illness.Such a lovely Guinea Pig and devoted friend to Gregory. Only with us for 15 months but it is better to have loved and lost than never to have loved at all.
Enjoy rainbow bridge little one xx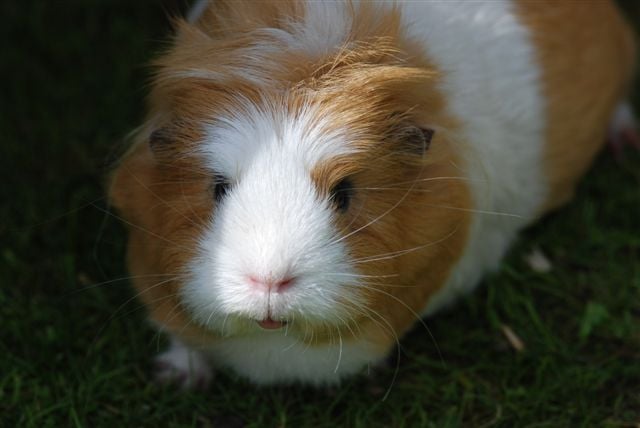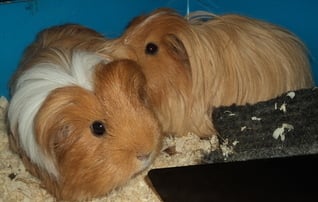 Dougal passed away this week, he is now reunited at Rainbow Bridge with his love Izzy.Run free you gorgeous piggies xx
Max right - RIP 18/5/12 - Your neglect was all too much,run pain free at rianbow bridge little man xxx
Rest in peace Sally 28/5/12