26/11/23 We have limited rescue space available. We have 3 pairs available for adoption We currently have no singles available for bonding.
The Potteries Guinea Pig Rescue is a small,dedicated rescue run by experienced owner Helen Chadwick with the help of a dedicated team of foster carers.
We are not a registered charity....were too small...so we rely on kind hearted public donations to support our work.
How can you help us ???
Make a donation, share our web site,tell your friends and family about our work,donate items to be used at our fundraising events.
All donations welcome however small, it all helps here are a few ideas:
£5 = Bale of hay
£7 = Bale of shavings
£10 = Veg for a week
£20 = Lice treatment for 6 neglected Guinea Pigs
£20 = Bag of dried food
£ 40 = Donation to our neutering fund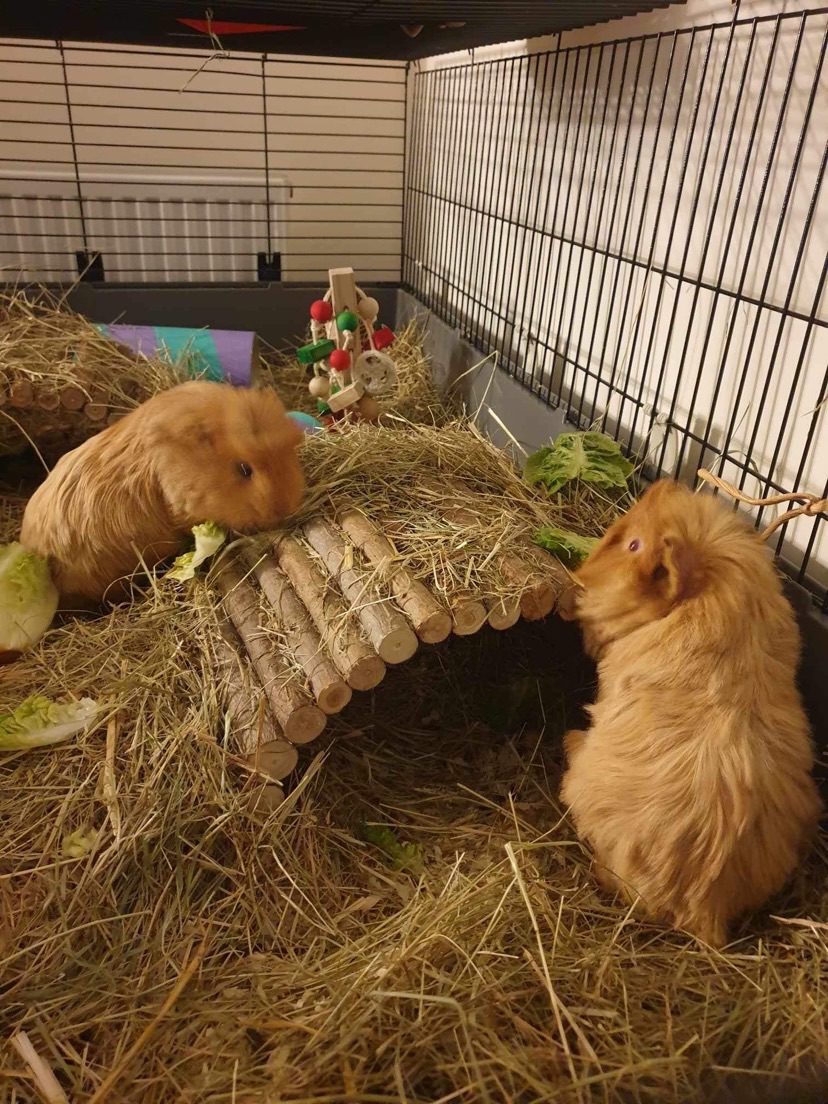 We just love Guinea Pigs and do everything we can to promote their happiness, welfare and encourage responsible pet ownership, by offering first class advice and support to owners.
All advice is based on our own experiences and supported by a Guinea Pig vet.
We are based in Kidsgrove near Stoke on Trent "The Potteries" and are ideally placed for re-homing to a wide area.
Stoke on Trent is world famous for its ceramics and associated Pottery industry. At one time the whole city was full of pottery firms making all kinds of pottery to export all over the world ! Huge bottle kilns - the famous image of Stoke on Trent -churning out black smoke which hung like clouds over the city.Now the kilns that remain are protected as a heritage feature and there is an abundance of pottery related visitor sites in the city and the Josiah Wedgewood museum at Barlaston.
Its a fascinating city full of culture,and we are proud to have Stoke on Trent as part of our logo.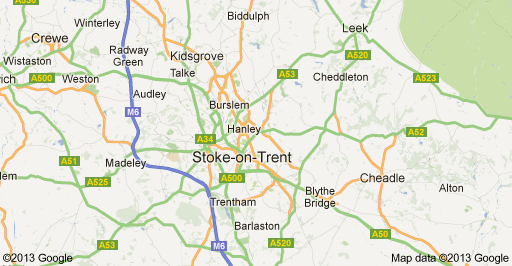 We offer sanctuary to all neglected Guinea Pigs and those with special needs.
We rehabilitate neglected Guinea Pigs and find them loving forever homes through our caring adoption process.
We offer Guinea Pig dating for single and bereaved Guinea Pigs - this depends on single Guinea Pigs available in the rescue
The rescues purpose and main priorities are:
The rehabilitation of neglected, mistreated, abandoned and traumatised Guinea Pigs, often in need of medical care and rehabilitation
Promotion of Guinea Pig welfare and care through effective public education and interaction.
Educate the public on the long term responsibilities of Guinea Pig ownership.
Educate the public on the correct care and health needs of a Guinea Pig.
Ensure all our rescued Guinea Pigs have a loving forever home with a suitable companion.
Educate the public on the responsibilities of breeding.
To maintain and promote standards set down by the Animal Welfare Act of 2006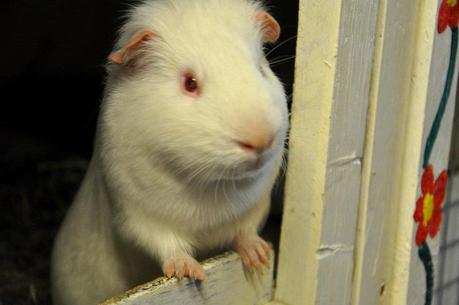 We are registered with an accredited small animal vet practice which specialises in the care of exotic animals.
This ensures all rescue Guinea Pigs in our care are treated to the highest standards by an experienced vet.
The rescue base and foster homes offer clean and spacious accomodation with garden access for lawn grazing and sleeps in the sunshine, all our Guinea Pigs are cared for to current RSPCA standards and in accordance with The Animal Welfare Act 2006.
What is a rescue Guinea Pig ?
Our definition of a rescue guinea pig is a Guinea Pig who is in potential danger and needs our help !!
This could be a variety of issues to include neglect,injuries,medical issues,psychological trauma.
We occasionally take in healthy unwanted pets,only if we have room and if you have genuine reasons for giving up your pet.
Due to increasing requests to take in healthy unwanted Guinea Pigs we are having to be strict with our admissions policy, to ensure we always have space for those urgent neglect cases.
Please only contact us if you have genuine reasons for rehoming, we do appreciate circumstances can change but, lack of interest by children is the parents responsibility to deal with not ours.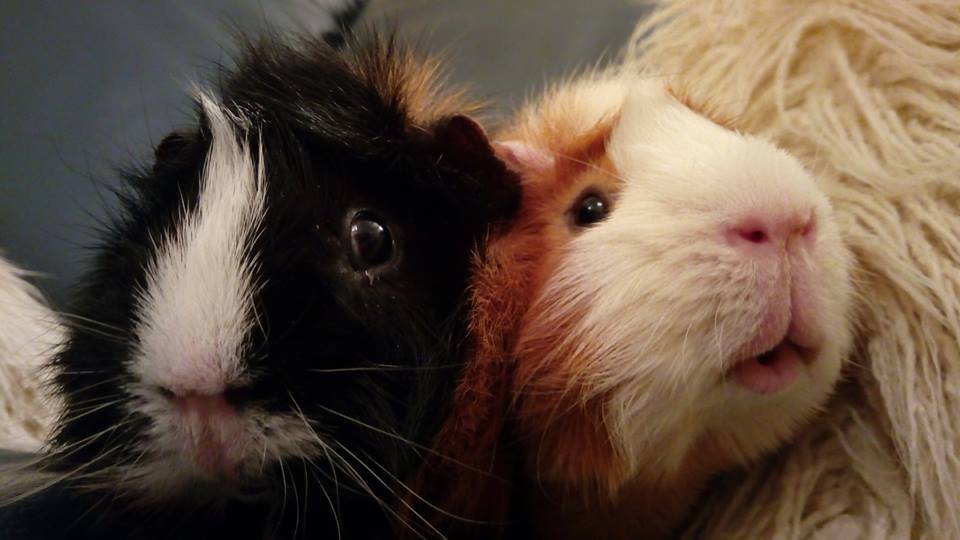 Our rescue statement on breeding Guinea Pigs
Breeding Guinea Pigs is not something to be taken lightly, pregnant Guinea Pigs need care and attention and babies need loving forever homes.
There are many unwanted Guinea Pigs bred by irresponsible hobby breeders who, have not taken into account these vital requirements resulting in rescues picking up the pieces, when it all goes wrong.
Retail selling is also an issue, its easy for the public to shop on a whim,without thinking of the consequences.A thorough adoption process gives people time to consider if Guinea Pigs are really the pet for them.
Please do not breed Guinea Pigs, there are enough unwanted for the foreseeable future !!
We were recently involved with a large rescue involving 285 Guinea Pigs,breeding which had got out of control,it starts small but can quickly overwhelm people !!
Have you £200 spare for emergency surgery ?
Can you correctly sex a Guinea Pig,so there are no mix ups ending in unwanted pregnancies ?
Makes you think doesnt it !!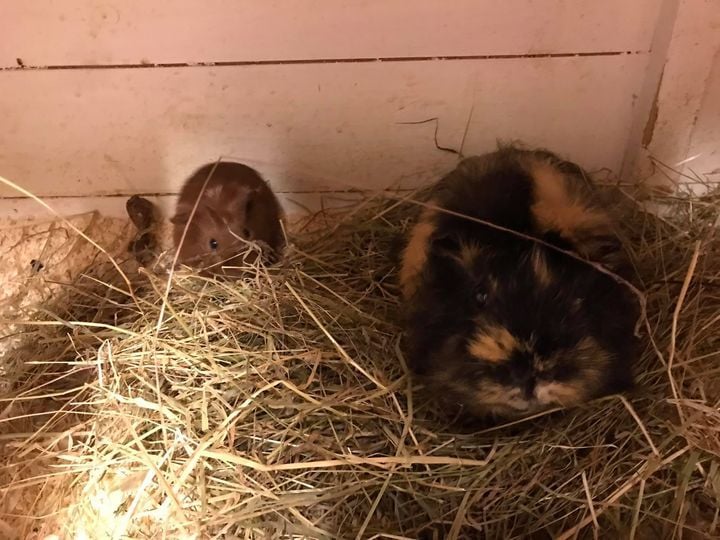 What should a reputable rescue offer ???
A safe haven with love and medical care available at all times.
Up to date information and advice - Our rescue is supported by advice from an Exotics Guinea Pig vet.