All about The Potteries Guinea Pig Rescue Team
Hello my name is Helen Chadwick - Rescue Manager
I formed the rescue in 2010 and since then my team has grown, and we have gone from strength to strength. Over the past 8 years, we have helped hundreds of Guinea Pigs and advised as many owners in this country and others.
The rescue is based at my home in Kidsgrove and foster carers homes across the North Staffordshire / South Cheshire area.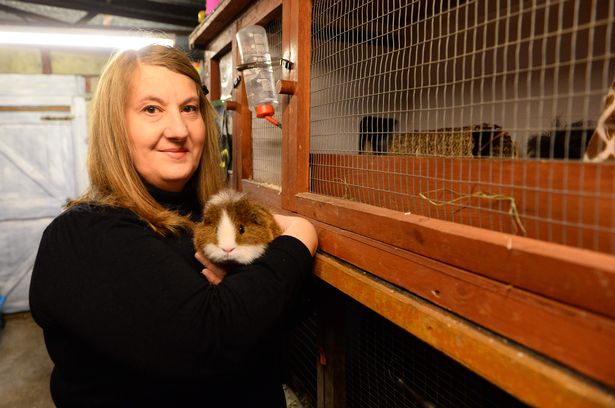 Team
Victoria Acres - Assistant Manager / Foster carer / Event support
Dale Ashley - Long term / special needs foster carer and event support
Ian Speakman - Foster carer
Ruth Harris - Foster carer and event support
Sophia and Sharon rushton - Foster carers
Emma Kemp - Fosters and helps to run our facebook pages. She also runs our amazon wishlist.
Liz Cassidy -Foster carer and event support
Beth Skerratt - Foster carer