This page is to offer tips on local retailers selling Guinea Pig products:
If you have any recommendations let Helen know !!
Small Pet Select - National Retailer
A USA based company now established in the UK
Delivered to your door !!
We use their hay / bedding and timothy nuggets !!
Please visit their great web site to view and order their full range of products.
Speedy delivery from a family company.
We are thrilled that Small Pet Select are sponsoring our Christmas Animal Rescue Fair this year.

BM bargains
I love the hay from BM its lovely and only £3.49 for a large pack !!!
They also sell timothy hay and other small animal treats.
Home Bargains :
Great selection of fresh veg and fruit
Small packs of Hay / shavings / Food. I find the hay a bit "strawy" but its good as a back up.
Guinea Pig cardboard tunnels - Great value £1.99, cheaper than large retail pet stores.
Puppy pads £1.99 - Ideal for post op Guinea Pig care, and to inspect urine -if UTI suspected.
Cat beds £4.99 lovely and cosy for winter snuggles.All my Guinea Pigs have these beds, i line with a puppy pad and lots of hay and just change at each cage clean. The Guinea Pigs do not eat the bed !!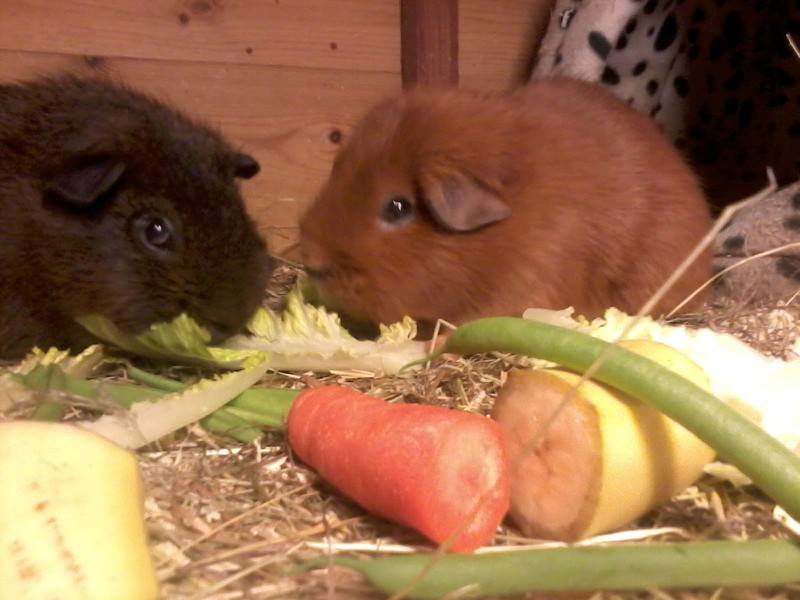 Jacob and Marley with their bed.
The Range - Fenton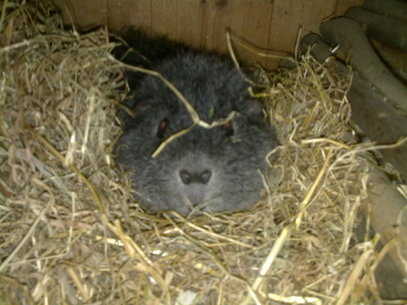 Great pet section in this massive store just off City Road, Fenton.
Much cheaper and better quality products than another large pet retailer.They do not sell animals.
Hay - £3.49 compressed large bale.Really lovely hay.The rescue uses this.
Shavings - £2.99 compressed bale,good quality.Not dusty.
Food - Good choice
Cages / runs - Very good choice indoor and oudoor cages.Large indoor under £45
Health products - Good range including small animal mite drops by beaphar £4.69 worth keeping in / puppy pads.
Toys / play items - Grass tunnels which we use
They sell BEAPHAR mite drops
The Meadows Animal Supplies - Newchapel for baled meadow hay, shavings and food.Linda will order what you require.
Jolleeys pet store Congleton -Full range good quality products.Will order in for you
Penparc - Fenton - Full range pet products.They will order what you require.
H.R Lea Oakes -Congleton, animal feeds supplier: Full range of small animal products/ prepacked meadow hay/shavings.
Animal Zone - High Lane near Tunstall. Great range of products and the hay is fabulous !!
None of the above sell livestock