How do i adopt / Adoption Policy
Its great you have reached this page that means your interested in adoption but, i just want you to think carefully about a few things before we go any further.

Why are there so may unwanted Guinea Pigs ??
People buy them for the wrong reasons - common example is pressure by children.
People experiment with breeding and it gets out of hand
Health problems
Home and family circumstances can change
People cant afford to keep them anymore - Redundancy / unemployment
People did not research fully what was involved with owning Guinea Pigs.
People buy new pets !!!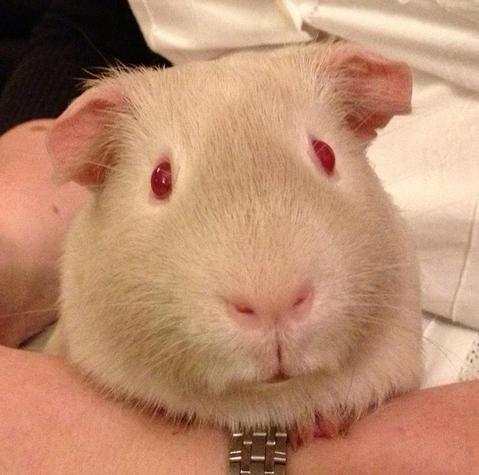 Thats just a few REAL reasons, here are some we have also dealt with:
"The kids have lost interest"
"Its too cold to go out and feed them"
" I never wanted them it was the kids who bugged me"
" Kids are older now and have lost interest"
"Since the new puppy came along i cant cope with Guinea Pigs too"
" I am struggling with a new baby and Guinea Pigs "
" They were a gift but i dont like them"
" Cant afford it now, what with our new kitten and all"
" They squeak and make funny noises "............ yes i know.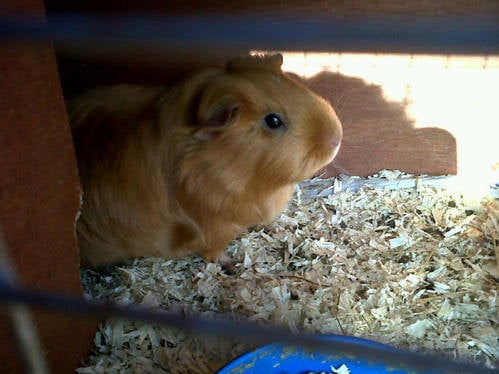 Now we know life does change and who knows whats around the corner, but it seriously pays to do your homework and have a really good think before taking on Guinea Pigs or any pet. Its a long term committment 4 to 8 years.
When considering adoption please think about :)
Time you have to give
Love you have to share
Space you have to care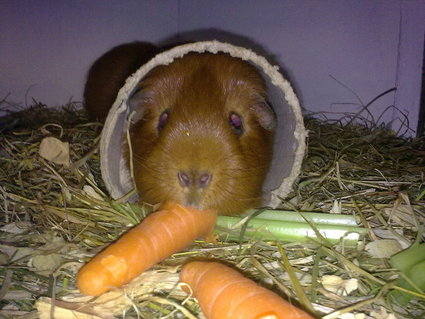 How do i adopt ?
Our adoption process:
1:Read our adoption policy
Get a good Guinea Pig text book and surf the net to find out as much information as you can !!!

2:Check out our adoption pages on the web site:
Please contact the foster carer email listed by the Guinea Pigs you are interested in. They will get in touch with you to discuss our adoption policy and your needs.Evidence of your intended set up will be required prior to adoption, we are happy to offer a home set up check to advise you.

4: Getting Ready:
Once you have decided on the new family members you wish to adopt, you get everything ready for their arrival !!
You can reserve Guinea Pigs for 1 week.
5: Collection:
We will arrange a mutual convenient time for collection.
Your adoption donation can be either cash or cheque payable to The Willow Vet Clinic.

We rely on donations to help support our work a suggested donation is:
£12.50 per Guinea Pig / £45 minimum donation for a neutered boar ( our surgical costs are £50)
What do we use your donations for ?
All veterinary costs for rescue Guinea Pigs.We credit our vet account with donations.
Feeding and general care of our rescue Guinea Pigs.
Hay
Shavings
Prescriptions and medication.
Toys and enrichment items
Boar neutering fund
Our community events programme.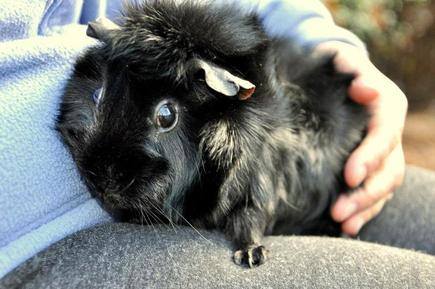 Madge Chadwick - Age 6 xx
Our adoption Policy 2016:
1: All our guinea pigs are re-homed on the basis that they are not to be used for breeding.We cannot always guarantee the age of sows, so it is important sows are not bred from. Birth problems can occur in sows that have not had a litter before the age of 12 months.
Most of our rescue guinea pigs boars and sows have already had a difficult time and just want a peaceful loving home free from extra stresses.
We do not rehome to anyone involved in breeding Guinea Pigs.
You MAY not be eligible to rehome from us if, you have previously handed your unwanted Guinea Pigs into our rescue or another owners care.
Adoption queries will be considered on an individual basis by the rescue manager whose decision is final.

Oscar Chadwick watching TV
2:Quarantine of two weeks is applied to all Guinea Pigs we receive into the rescue.A full health check and mite treatment will be carried out during this time.
Owners who have experience of guinea pig care have the choice to carry out quarantine themselves at home and before introducing a guinea pig to an existing Guinea Pig.The wellbeing of a depressed guinea pig is paramount and the benefits of exclusion have to be weighed up. Guinea pigs can be placed near to one another so at least they can share conversation and smells.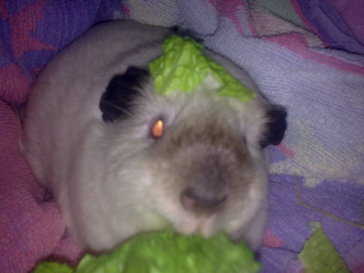 2: All our guinea pigs are re-homed as pairs or a single Guinea Pig to live with another guinea pig.
We do NOT rehome Guinea Pigs to live with rabbits,we have an RSPCA leaflet available concerning this.

3: Accomodation
Lots to choose from you need to decide if your having indoor or outdoor Guinea Pigs.We do recommend indoor if possible, purely so you will see more of your pets and enjoy their company,but it does depend on your circumstances and as long as you ensure you give your Guinea Pigs daily attention they will happily live outdoors.
Adoptees agree to house the guinea pig in clean, secure, draught free accommodation, indoors or outdoors. You must provide toys for enrichment,gnaw blocks,tunnel etc. Equipment checks will apply.
Our requirements are:
Outdoor:Minimum requirements
5ft length hutch min for 2 /3 Guinea Pigs.This size gives plenty of room for toys and tunnels.
We are aware you can buy hutches with ramps, your hutch will still have to be 5ft as some Guinea Pigs dont like using ramps.
Waterproof and windproof cover.
Guinea Pigs must have shed / garage ( not used for cars) for indoor accomodation over the winter.
Indoor:Minimum requirements
2 Guinea Pigs
Nero 4 -118cm x 64cm x 64cm
Ferplast 120 - 118cm x 58.5cm x 51.5cm
Or brand of same size eg:Skyline
C & C grids

3 Guinea Pigs
150cm indoor cage
C & C grids enclosure ...as big as you want !!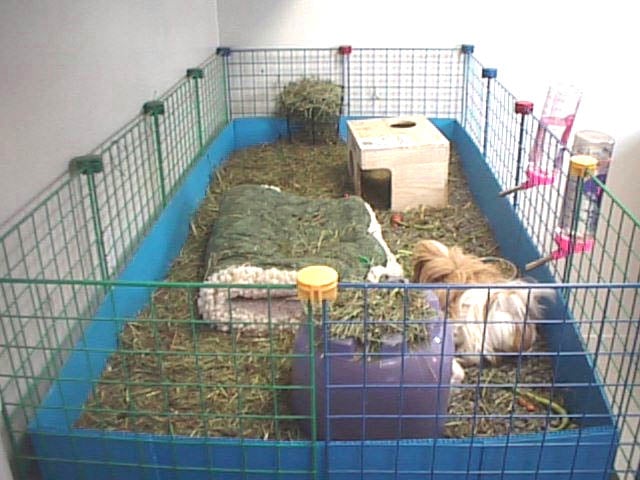 Example of C&C grids set up
We only rehome indoor Guinea Pigs to SMOKE FREE homes - see web link page for information why.
Guinea Pigs must not be housed in a garage also used for car storage.

4: Adoptees agree to ensure the guinea pig is fed a suitable, varied fresh vegetable diet and dried nuggets with added vitamin C . Hay and fresh water MUST be available at all times.
Dishes and water bottles must be cleaned weekly - NO GREEN BOTTLES PLEASE !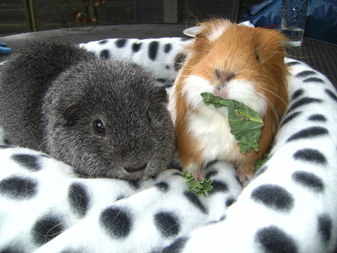 5: Adoptees agree to register the guinea pig with a RCVS small animal veterinary practice and seek prompt care for a sick Guinea Pig.
6: Adoptees agree to ensure regular health checks are carried out along with regular preventative treatment for skin parasites. All our guinea pigs are treated with a course of Ivermectin before they leave the rescue. Its important good skin care is maintained as we cannot guarantee your Guinea Pig will never get a mite or fungal infection,its something piggies can occasionally get from Hay, housing conditions or grazing on lawns.It is important you see your vet promptly with any skin changes.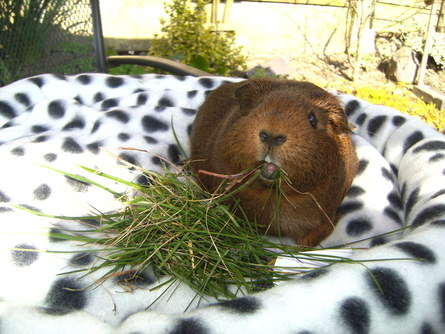 Sweetie Chadwick (RIP)
7: Adoptees agree to ensure lots of cuddles and attention are given on a regular basis, play things must be provided to make cage time interesting. Guinea Pigs need regular exercise and an indoor / outdoor run of some type is essential, lawn or not.
8: Parents – Guinea pigs can live for 4 to 8 years !!!
Do not adopt Guinea Pigs unless you are the willing primary carer !!
We have found that one of the main reasons for unwanted guinea pigs is that they are bought for children and the children lose interest.The parents were not really interested in Guinea Pigs and therefore want to rehome them.Its a shame and large retail pet stores make it easier to buy Guinea Pigs on a whim,without really considering the responsibility required.
We love it when families tell us they have been researching and thinking about Guinea Pigs for several months !!! Hooray !
DO NOT allow children to adopt Guinea Pigs !! ADOPT THEM for yourself and let your children help you care for them.
Be prepared to cultivate their interest,ensure they find out as much as they can about Guinea Pigs and teach them about being a responsible pet owner by being a good example yourself.

We do ask parents to consider the committment required before re-homing a guinea pig, parents must be the primary carer and encourage the child's on going interest and take an active role in the guinea pigs care. Guinea pigs are wonderful, interesting animals and their care can be made educationally interesting and prove a valuable part of gaining citizenship and social skills.The rescue can give you lots of tips and information.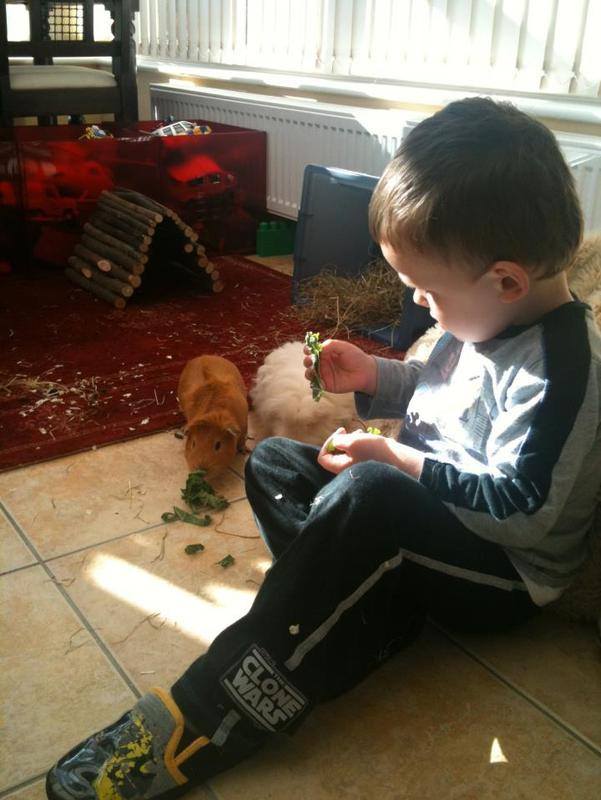 9: We do not rehome to schools / nurseries unless the Guinea Pigs are taken home on a daily basis by a responsible adult.
10: If your circumstances genuinely change and you can no longer keep your adopted Guinea Pigs then please contact us,to arrange returning to the rescue.